Meet the members of the National Committee of CSV International! We are launching today our series of articles about our Board members, which will allow you every week to get to know one of the motivated and enthusiastic people of CSV International. Discover today our first interview with Daniela Clara Moraru, President of CSV International.
Interview with Daniela Clara Moraru, president of CSV International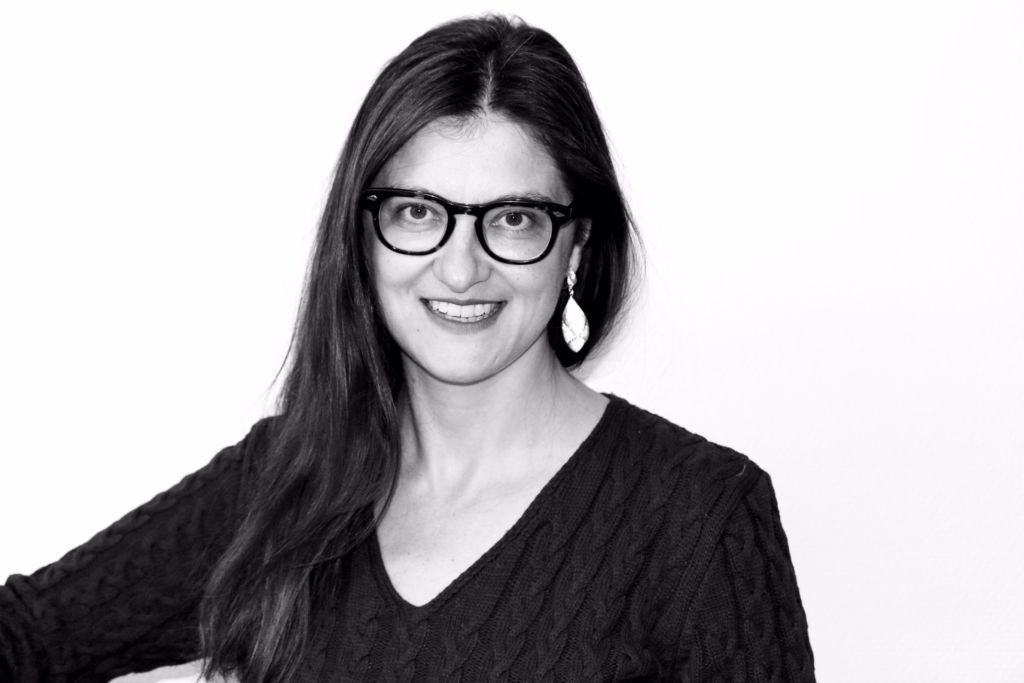 What's the one personal achievement you are really proud about?
I am really proud to have turned my passion for marketing & communication into my work. I love to create new concepts, new products or services, new brands, if I believe that there is a real need for them on the market. I love the challenge of starting from zero (or almost) and see that concept grow, get recognized more and more and then known as an established brand. I also like repositioning projects and working with different Boards as independent non executive director. The list of brands that I have created includes Languages.lu, Inspiring Wo-Men, 365 days Luxembourgish, the Leadership Academy, the Ambassadors Evening, the Inspiring Woman of the Year Award, the Top Company for Gender Equality, la Fête des Langues…
What determined you to become involved in politics?
My political interest started when the current Romanian president, Klaus Iohannis, was a candidate. I knew him since he was mayor of the city of Sibiu and we started together (with Georges Calteux) to prepare the project of Sibiu and Luxembourg, European capitals of culture. I thought he was the best candidate to become president of Romania and therefore decided to take for the first time a political stand in order to support him. After he became president, I followed his steps and also became president: of his party's organization in Luxembourg.
In 2016 I was going to be on the candidates' list for the Chamber of Deputies in Romania representing the party in the Diaspora. During Mr. Iohannis's state visit to Luxembourg, Erna Hennicot-Schoepges, former president of the Christian Social Party, suggested that I join CSV and later introduced me to the party. So that's how that year I switched from my short but intense experience in the Romanian politics to the Luxembourg politics instead. With no false modesty, my party is the biggest and the oldest (100 years old) in Luxembourg. It's also the only party that has had for more than 10 years an independent section for the non-Luxembourgers, called CSV International.
Three years after I joined, I'm proud to have been elected president of the international section, member of the National Committee of the party, as well as member of the National Committee of the women section.
Talk about a project you are involved in that's worth spreading the word about.Why should others care about it as well?
PiCNiC 4 charity celebrated last year its 5th year of existence. A group of friends choose every year a non-profit association from Luxembourg to support financially with the funds raised at the picnic. They cook and invite friends and colleagues to share together an amazing meal. A representative of the selected association comes to present its activities to the people attending and then each one decides how much they wish to donate. The entire amount is donated to the association and the following year they come back to explain how the money have been used. Last year I got involved for the first time in the organization. I managed to personally raise 750 eur before the picnic from friends who couldn't attend and wanted to honour the memory of a loved one with 50 or 100 eur donation. It's such a simple and powerful concept! I hope more of us would do such a charitable contribution at least once a year! In a world more and more focused on making money, we need to continue to keep faith in humanity and our genuine care for the others. Would you like to become Angel of charity in 2019? Reach out to me or contact directly the charity of your choice.
For more information, you can contact Clara Moraru by e-mail clara.moraru@insead.edu and you can also check out her blog: Clara-Moraru.eu.
Interview with Sorin Cristescu, vice-president of the National Committee of CSV International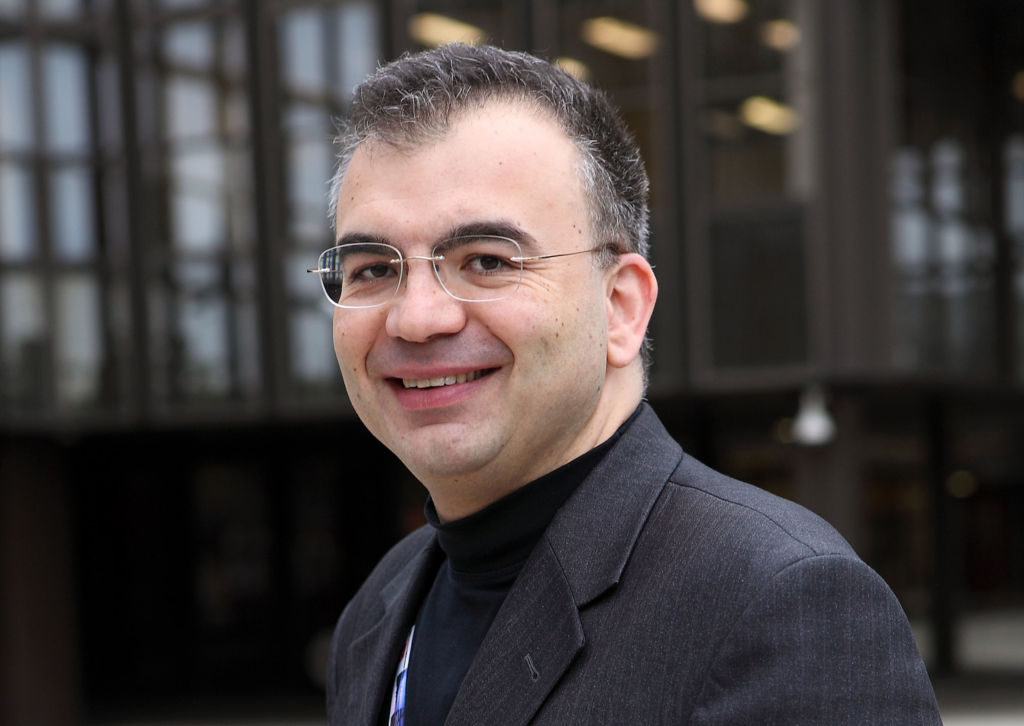 Quelle réalisation vous rend particulièrement fier?
La réalisation dont je suis le plus fier c'est bien entendu ma famille. Mon épouse et moi-même sommes mariés depuis 16 ans et nous élevons deux filles, Eva et Caroline qui sont toutes les deux nées et ont grandi au Luxembourg. Lorsque je regarde 30 ans en arrière, le jeune homme faisant son service militaire dans la Roumanie de Ceausescu lors de ce décembre 1989 ensanglanté et réussissant quelques mois plus tard à monter dans un train à destination de Paris, avec en tout et pour tout une valise en carton remplie de vieux vêtements et 10 Deutschemarks (~5 euros) dans la poche, je me dis « que de chemin parcouru ! »
Qu'est-ce qui vous a motivé à vous impliquer dans la politique ? Avez-vous grandi dans une famille qui s'intéressait à la politique?
Dans la Roumanie de Ceausescu, « s'intéresser à la politique » était extrêmement dangereux. Ni mes parents ni quiconque d'autre autour de moi ne parlait librement politique, par peur des services secrets roumains, la « Securitate ». Mon réveil à la politique a commencé au printemps 1989 lorsque les mots russes « glasnost » et « perestroïka » sont arrivés dans les conversations. Dans l'explosion d'idées et d'opinions qui ont suivi la chute du régime communiste j'ai beaucoup lu et entrepris des réflexions de fond sur la politique. Après un très long hiatus pendant mes études en France et le début de ma carrière professionnelle au Luxembourg, je suis revenu à la politique lorsque je me suis rendu compte que j'avais quelque chose d'unique et de différent à proposer, des valeurs et des convictions, fruits de plusieurs décennies de lectures, d'observations, d'interactions et de réflexions. J'ai toujours voulu contribuer à rendre le monde meilleur et, à côté de la recherche biomédicale, mon métier initial, et des nouvelles technologies, mon métier des 20 dernières années, je suis persuadé que la politique est une dimension essentielle de notre humanité.
Parlez-nous d'un projet dans lequel vous êtes impliqué qui mérite d'être mieux connu. Pourquoi devraient les autres s'y intéresser également?
Ces deux dernières années, j'ai mis en place et par la suite dirigé le Centre de Compétence sur la technologie « Blockchain » de la Commission Européenne. Cette technologie, apparue il y a dix ans avec le Bitcoin, s'est avérée très versatile, socialement et politiquement pertinente. Des « machines à créer de la confiance », on dit souvent que les blockchains sont avant tout des outils politiques. Nous avons récemment réussi à prouver cela, avec un premier projet pilote qui répond à un problème de coordination politique au niveau européen que les approches classiques avaient failli résoudre. Je crois que tout le monde devrait s'intéresser à cette technologie car j'ai la conviction qu'elle aura un grand impact sur nos sociétés, comparable à celui qu'ont eu l'internet et le smartphone.
Interview with Ana Livia Oliveira Smith, member of the National Committee of CSV International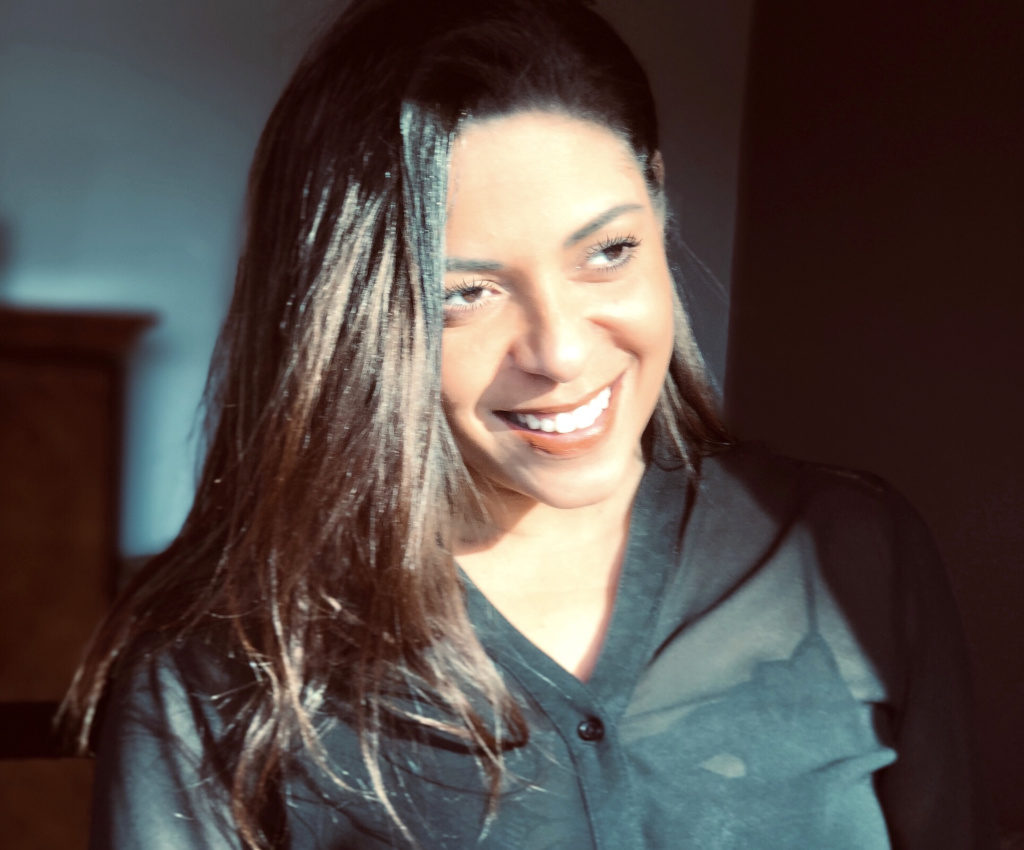 What's the one personal achievement you're really proud about?
Since childhood I was dreaming about becoming a polyglot, which is not obvious in Brazil, a country where only 5% of the population speaks another language. Today I am fluent in 5 languages, and studying the sixth one.
What made you become involved in politics? Did you grow up with politics in your family?
My grandfather was a councilor in Brazil in the town I grew up in, and that influenced my father to get involved in politics as well. In addition, a good part of our family became also involved in politics and it was naturally that it inspired me and my brothers. At the age of 18, I joined a political party for the first time.
Politics is a fantastic science! I find it highly interesting to run public heritage and people with ideological biases (that are often different) through a democratic mandate. For me personally, politics is a way of serving and being a spokesperson for those who sometimes do not have the ability or the profile to engage in it themselves.
Talk about a project you're involved in that's worth spreading the word about. Why should others care about it as well?
It's a very personal project which slowly-slowly started to make a lot of sense to me: I'm always available to help and I really enjoy talking to prostitutes and beggars, offering once a week music CDs that soothe the soul as well as food. In my house come many people with personal problems and they always find shelter.
Ana Lívia Oliveira Smith
Interview with Karl-Gustav TOSTE, member of the National Committee of CSV International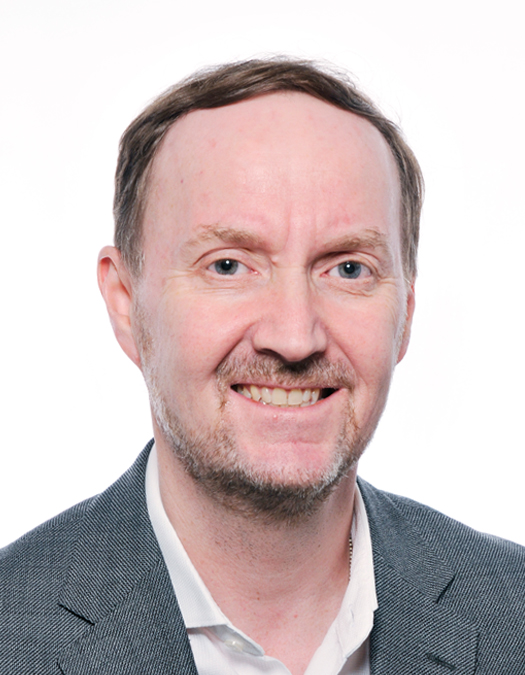 What's the one personal achievement you are really proud about?
I am proud of having established myself and my family as true European citizens with dual citizenships in Luxembourg, living together with so many other nationalities from around the world, which are all contributing to Luxembourg's success. The Luxembourgish multicultural and multilingual environment is, I believe, unique and stands as a shining example for other nations to follow. At the same time, I am proud to represent the CSV, which has meant so much for Luxembourg and the European integration. The European citizenship has permitted me to incorporate my own company here, offering services as a business and communication consultant.
What determined you to become involved in politics?
I started to be interested in national politics at an early age. I grew up in Gothenburg (Sweden), and in my family we frequently discussed social matters and political issues. A key moment in my political awareness was when there was a shift in government in Sweden in the mid-1970's. After a long period of hegemony, the Social Democratic Party lost the general elections and three other parties formed a liberal/right-wing coalition. This was an exciting time in Swedish politics. Subsequently, I became a member of the youth organization of the Moderate party (MUF).
Furthermore, I was raised in an international environment with a multilingual father working for Volvo. Meeting people from all over of the world and taking part in discussions about different countries, languages and cultures was my everyday life.
When the European Communities further developed and expanded with the new member states adopting the important new treaties in the preparation for the future European Union, I developed a keen interest for this whole process. The day Sweden became a member of the European Union  (January 1st, 1995) was a momentous day for me.
When I started my university studies I chose Political Science as my major, and my year as an Erasmus student at the IEP in Aix-en-Provence further contributed to reinforcing my interest in politics.
Talk about a project you are involved in that's worth spreading the word about.Why should others care about it as well?
On the political side, supporting the CSV's candidates for the upcoming European Elections is the main priority for me the coming months. I am excited to be part of the current political campaign with our electoral program for the future of the European Union. I look forward to this vital campaign in a time when so much is at stake. Fighting the growing nationalism and the far-right parties are important priorities.
As a member of the CSV International's committee it is a great opportunity for me to reach out to the non-Luxembourgers to tell them about our party and our ideas for the future both on a national and on a European level.
On the professional side, my company will this year introduce sales training, using my long experience in sales canvassing. Important components in this sales training are to discuss and understand the definition of sales in its true sense, learn about different techniques of canvassing as well as the different stages of the sales cycle. Luxembourg has indeed gone through a lot of changes these past years, and as a consequence the role of a sales representative needs to be adapted. With the new era of digitalization the sales profession is facing a lot of challenges when people are making their purchases online instead of in a shop. This means that face-to-face sales is becoming less common, so developing the skills of soliciting sales from individuals or businesses with whom you have had no previous contact is getting even more important.
Interview with Camelia Olteanu, member of the National Committee of CSV International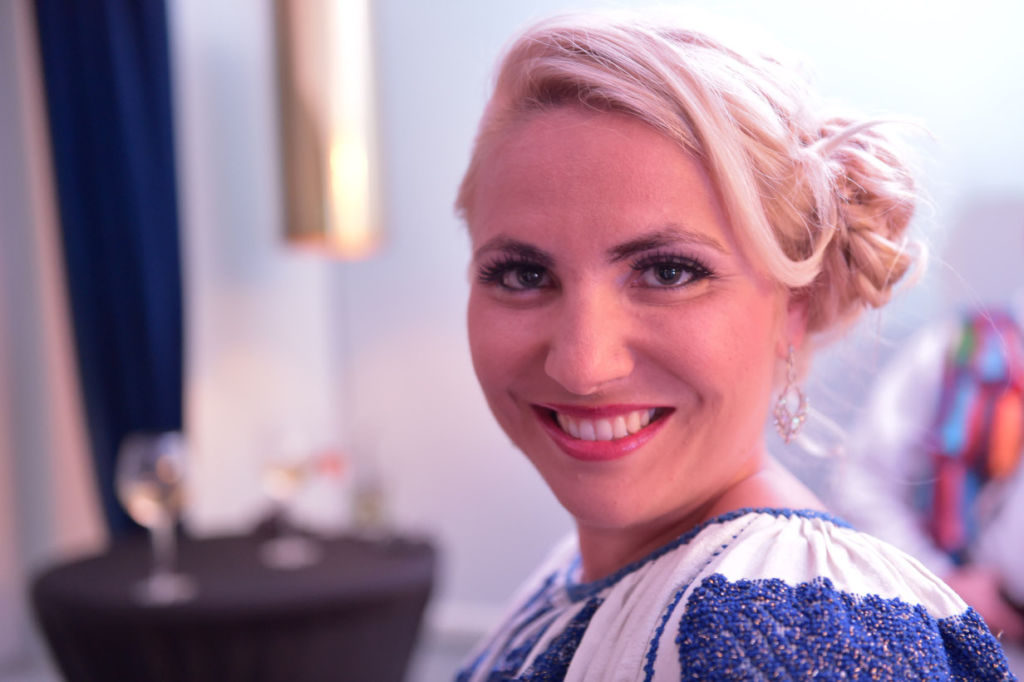 What's the one personal achievement you are really proud about?
I was always very thirsty for knowledge and for understanding the world.
I was a very good student, very passionate about history and languages. It was very important for me to read, laugh and speak with people int their own languages. I wanted to study abroad in a prestigious school and to live and work in different countries in order to understand and experience the local culture. I was very proud when I got accepted at ESCP Europe and started my journey of study in Paris, Turin and London.
I was living the European dream, making lifetime memories and amazing fiends.
After graduation from ESCP with two bachelor's degree in Economy and Political Science and one Master in Management, I've got my first job that was for me as a cherry on the cake, I had the chance to work with great leaders and inspiring projects. I worked in banking, insurance, telecom and now aviation. I am actually very lucky to have been exposed to different realities.
I can say that investing in yourself, working hard, never giving up and believing in your dreams will always pay off. So for me, leaving my comfort zone, going to unsettled roads, living in unknown environments and speaking 8 languages, will always make me grow personally.
A continued challenge that I have is to always improve and challenge myself; thus, now at 36 years old, I am doing an Executive MBA at HEC Paris, so I continue my learning journey.
In another dimension of my life, I am very proud of my family, and have decided to adopt 3 children; this was a heart project that made me learn a lot and to be more compassionate.
My motto is "always learn to challenge yourself".
What determined you to become involved in politics?
I am a young person still believing in Politics, even in a time when politics lost a bit of credibility. Politics has been with us for as long as people have had to cooperate to achieve their goals. Millions of people currently hold full- or part-time elective offices in the world, making decisions that affect communities on local, state, and national levels. For those who wish to participate in society's decisions and the development of the society, a career in politics should certainly be considered. Politicians have a hand in thousands of decisions important to their communities, from questions of dividing tax revenue for local schools to police funding to issues of housing policy. This is a natural step for me as a continuation of my corporate career. I have gained a lot of experience from working in difficult environments, cross cultural as well as cross location, so I would like now to give back to society what society gave me, it is called reciprocity.
I am particularly passionate about rules and law on education, healthcare, economic growth, integration or ecological welfare. For just about every issue out there, there is an organization that works to influence policy outcomes around it by lobbying and educating politicians and the general public. Getting involved in this work is a great way to feel that you are part of something bigger than yourself, plus influence the specific policies and issues that you care about.
I have chosen CSV because the values of the party correspond to my political convictions and views, and I believe CSV International is going to build the important missing link in the Luxemburgish society, the link which thinks about the foreign residents that will also need to be considers in the political and social life of our beloved Luxembourg.
Talk about a project you are involved in that's worth spreading the word about. Why should others care about it as well?
Our global agricultural and food system is broken and needs to transition to one that is more sustainable and beneficial for the world's population. This must happen in the face of the linked challenges of climate change, natural resource depletion, and worldwide economic and social upheaval. At the same time, farmer-led social movements are growing, and there is increasing recognition that value chain and food sovereignty are key solutions.
Together with my friend we are building a non-profit organisation in Africa that will allow farmers from Uganda and Tanzania to have free access to grains and supplements for animals. This will create a local food chain for local farmers and will make them be sustainable and independent.
The project is at very early stage and is very ambitious, but we have the operational model already. It is a new ground for having a real impact on peoples' lives. Until now, we have spent on this project 15,000 eur from our own funds. Soon we shall be able to share the first results.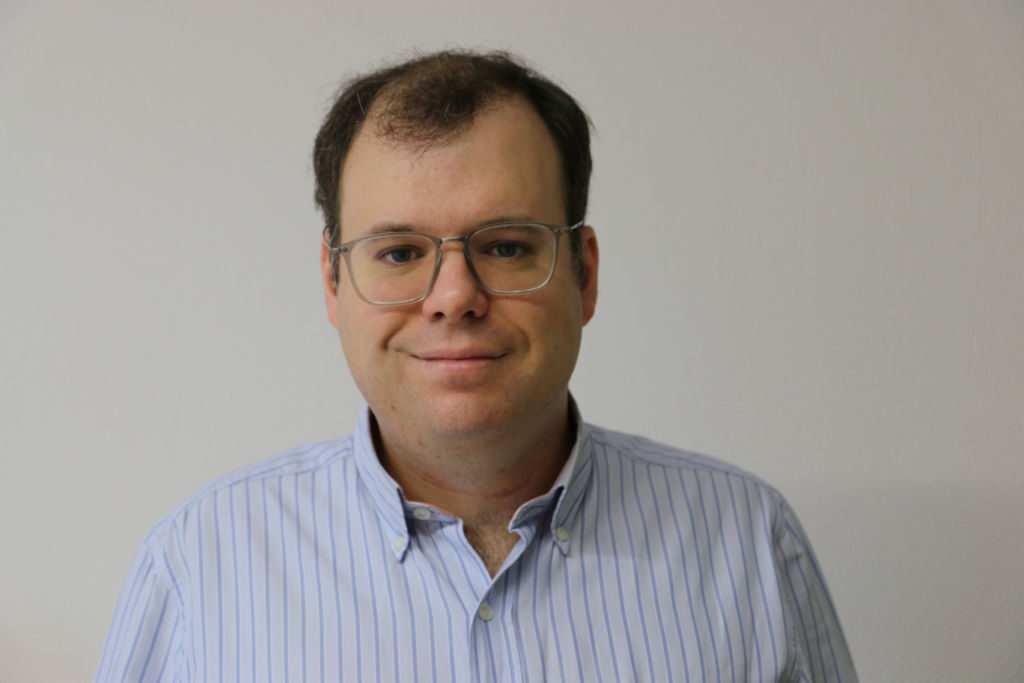 Interview with Carlos GARCIA DE LA FUENTE, member of the National Committee of CSV International
What's the one personal achievement you're really proud about?
I'm Spanish but I've been most of my life in Luxembourg; I'm proud that I don't consider myself neither as a Spaniard in Luxembourg nor a Luxembourger with Spanish background, but an European. That's why I enjoy this country's cosmopolitan atmosphere and I've shared opinions on several topics with people from many countries, and I have been a link between Luxembourg's CSV and Spain's Peoples' Party, both with its delegation in Luxembourg to its personalities in European and Spanish institutions.
What made you become involved in politics?
Already in school I often had conversations with friends from several countries about several topics, some with historical background (e.g. to British people about Gibraltar back to Spain) to at-that-time topics (e.g. will the Euro be good to individual people?). I've always enjoyed sharing points of view using realistic arguments, if I agree or not with someone's position is because of specific reasons, not because of their party's ideologies. What matters is what's being said or done, not who does it. In other words: I'm an engineer, not a philosopher
Talk about a project you're involved in that's worth spreading the word about. Why should others care about it as well?
We are many foreigners in here, and most of them follow the news of their home country, alas many ignore Luxembourg's, so they don't vote even if they could in local or European elections. That could change, and would be useful both for Luxembourg's institutions and its foreign population. Anti-European extreme right and left parties take advantage out of it, so there are several people who ignore the advantages of the EU to Luxembourg's economy, its inhabitants and Luxembourgish citizens.